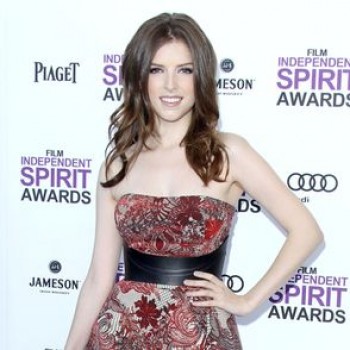 Anna Kendrick dice que una empresa que se especializa en soluciones de almacenamiento es "como un orgasmo en una tienda".
A la actriz nominada al Oscar le gusta llevar una vida ordenada. Anna insiste en mantener su casa limpia y considera que es increíblemente satisfactorio descubrir nuevos productos que ayudan a reducir el desorden.
A la estrella de 26 años de edad, le encanta visitar The Container Store cada vez que tiene un descanso en su apretada agenda – la empresa es una cadena minorista especializada que ofrece ideas de almacenamiento para el hogar y la oficina.
"Si estás todo el tiempo con el TOC (trastorno obsesivo compulsivo), es como un orgasmo en una tienda", dijo en el último número de la revista Marie Claire UK. "Ellos venden cosas que te ayudan a organizar, como pequeños cajones. Y todo se ve estupendo".
Cuando Anna no está poniendo orden, a la estrella de Twilight le encanta ver su programa favorito de televisión.
Ella es una gran fan de la serie de fantasía de HBO, "Game of Thrones".
"Estoy obsesionada con esta serie. Me parece muy romántica", explicó. "Me encanta porque es una épica ficción histórica con un elemento sobrenatural."
Fuente BelfastTelegraph
Vía y traducción ElLeónyLaOveja.com