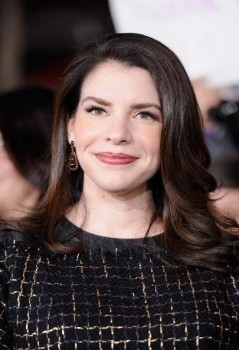 Se ha informado de que la escritora de La Saga Crepúsculo, Stephenie Meyer va a hacer otro movimiento en el mundo del cine.
De acuerdo con Variety, Meyer y sus amigos de Fickle Fish Films acaban de adquirir los derechos cinematográficos de otro libro - Down A Dark Hall de Lois Duncan. Para la película, podría estar haciendo equipo con su compañero productor de Twilight, Wyck Godfrey.
Meyer trabajó como productora en The Twilight Saga: Breaking Dawn - Part 1 y La Saga Crepúsculo: Amanecer - Parte 2, así como en la adaptación cinematográfica de Austenland, de la autora Shannon Hale. También está produciendo la adaptación de su propio The Host.
La descripción del teaser de Down A Dark Hall es la siguiente:
¿Por qué la exclusiva escuela Blackwood tiene sólo cuatro estudiantes?
Kit camina por los oscuros pasillos y siente un frío penetrante. ¡¿Qué terror te espera en la siguiente esquina?
En cuanto a su carrera como escritora, Meyer dijo a USA Today que tiene un "esquema elaborado para un libro" sobre sirenas, pero que no estaba trabajando en ello en este momento.



Gracias twilighters-zone